2023 Mazda CX-50
If you're in the market for a small utility vehicle, look no further than the 2023 Mazda CX-50. This car is comfortable, spacious, and fun to drive. And don't let its size fool you; even though this is a small SUV, its off-road and towing capabilities rival those of other, larger SUVs. The Mazda CX-50 has a base engine of 2.5-liter, four-cylinder, and 187 horsepower. However, you can also upgrade to a turbocharged engine, which is still a 2.5-liter engine but with 227 horsepower. The new 2023 Mazda CX-50 comes in 10 different trim levels: S, Select, Preferred, Preferred Plus, Premium, Premium Plus, Turbo, Turbo Meridian, Turbo Premium, and Turbo Premium Plus. The 2023 Mazda CX-50 S model starts at just $26,800, with the price increasing to $41,550 for the 2.5 Turbo Premium Plus. Because this compact SUV comes in so many options and price points, there's something for everyone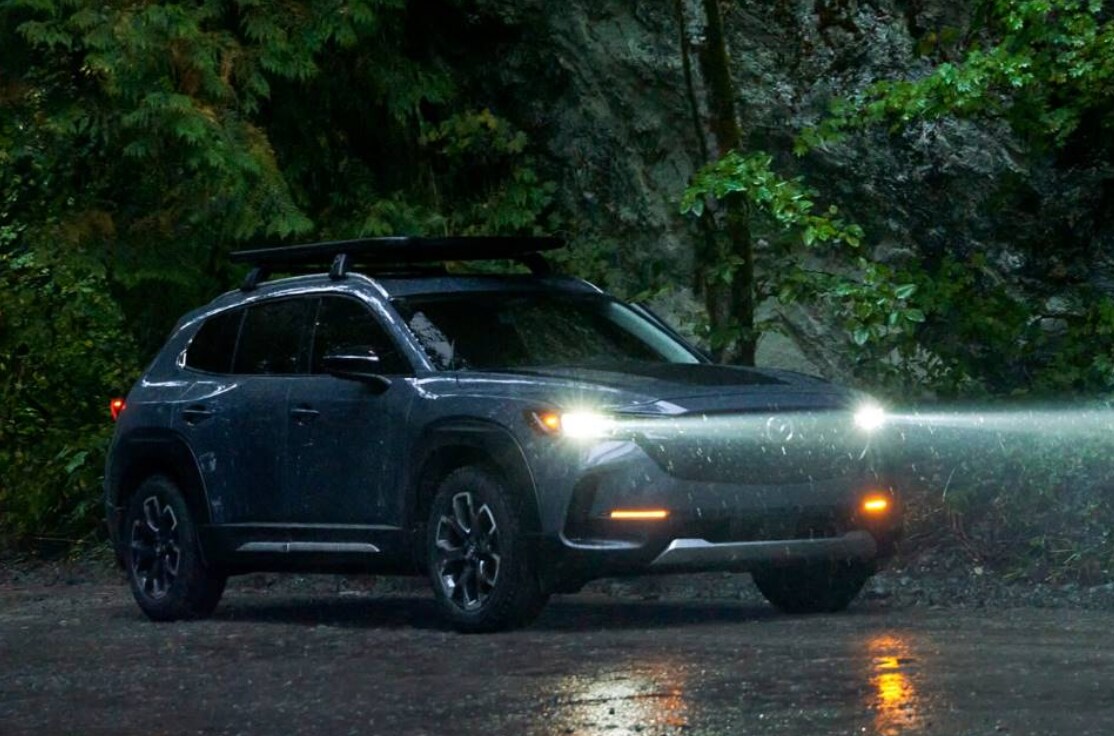 Interior Comfort 
The 2023 CX-50 is a 2-row five-seat SUV made with beautiful, high-quality material. Despite its rugged exterior, the interior has a luxurious feel. The base model comes with an 8.8-inch infotainment display, while you can upgrade to a 10.25-inch unit. 
Space is not an issue in this compact SUV. There's a total of 31.4 cubic feet of space behind the second row. If you need a bit more space, the 60/40-split rear seats fold down and allow for 56.3 cubic feet of space. There is also a sizable center console and large door pockets for added storage. The second row is equipped with Isofix anchors that allow for the easy installation of carseats for families.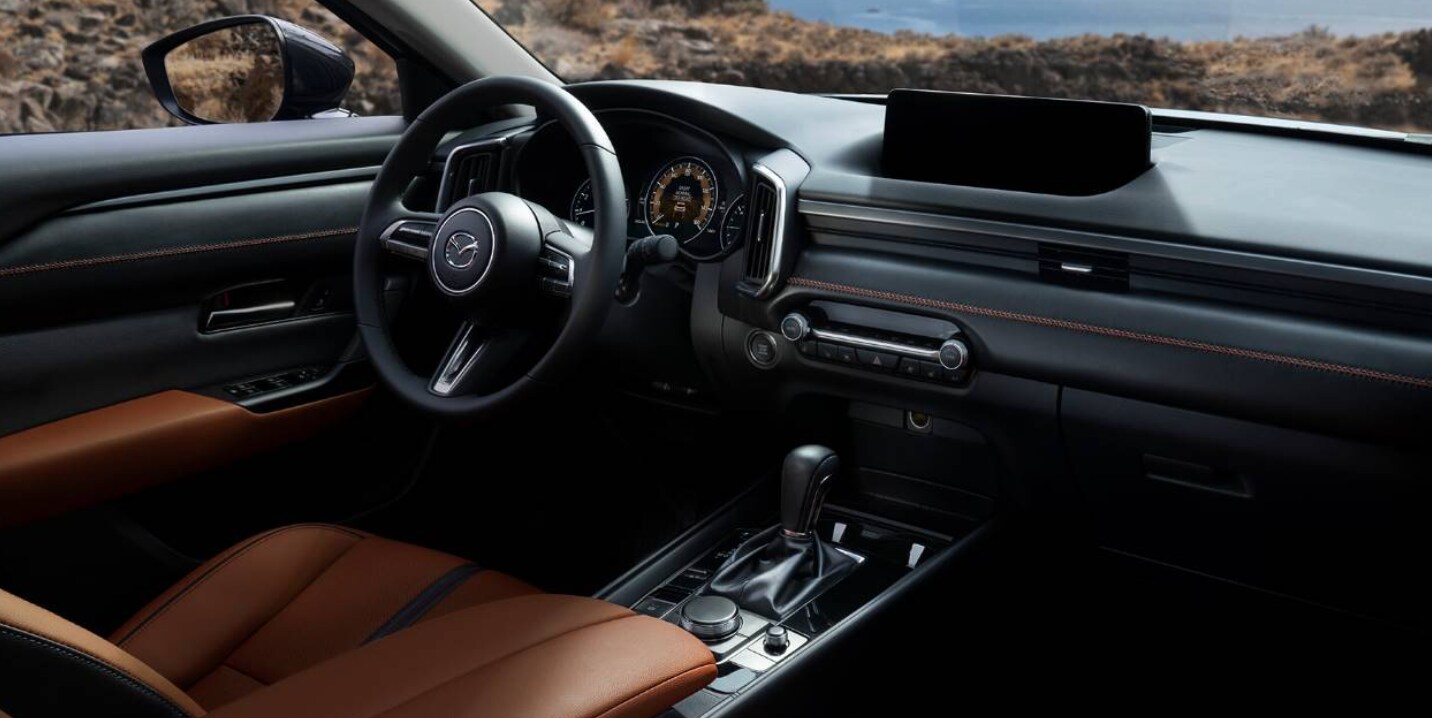 Rugged Exterior
The new 2023 Mazda CX-50 has strengthened roof rails, allowing for an accessory roof rack. The rear doors have also been made wider than usual to make it easy for you to use the opening as a step to reach the gear on the roof rack. If you choose to upgrade to the Meridian Edition, it looks even more rugged with its unique design of 18-inch alloy wheels, hood graphics, and all-terrain tires. 
Updated Technology
Each 2023 Mazda CX-50 comes standard with Apple CarPlay and Android Auto. There are also a plethora of USB-A charging ports throughout the car. In some trim models, there's also Bose audio system available. The CX-50 navigation system is very user-friendly, as you can use voice commands to change the radio or input addresses. 
Mazda did not neglect the safety features for this small SUV. Each model comes standard with adaptive cruise control, blind-spot monitoring, and 360 View Monitoring.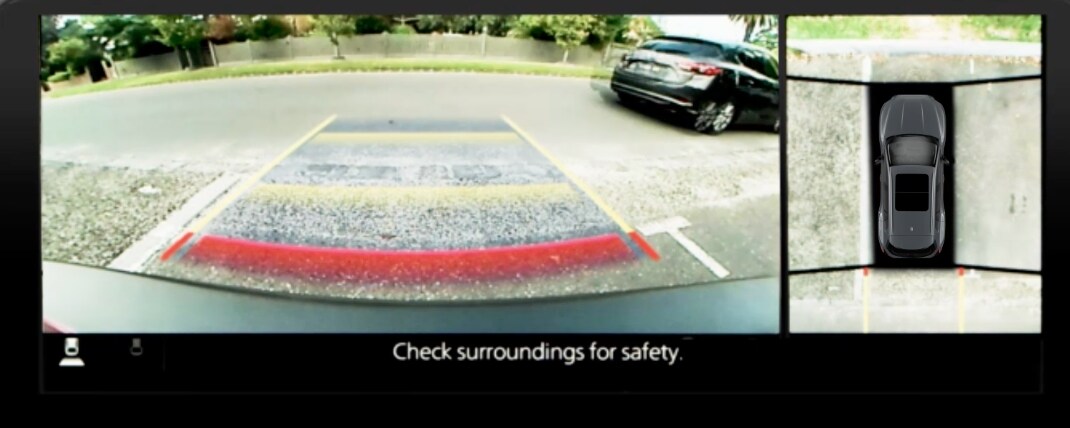 Performance
While the exterior and interior may be beautiful, the question remains how does it drive? The CX-50 is one of the best-driving models in its class. The stability that the Mazda provides while driving makes it comfortable for both day to day driving or taking it on a road trip. Every CX-50 comes with G-Vectoring Control. G-Vectoring Control allows for a shift of weight onto the front wheels by adjusting the torque. How does this help you as the driver? It means that steering always feels consistent. This also works in tandem with other upgraded driving models. 
All-wheel drive is also standard for every 2023 CX-50 SUV, along with the new capability of taking your Mazda off-road. 


There's no doubt that the new 2023 Mazda CX-50 is an excellent choice for a compact SUV. Its the perfect combination of sleek and rugged; perfectly blends your everyday driving and your adventurous side with it's offroading capabilities. Not ready for a new car? Southtowne Auto Mall has an amazing inventory of new and used cars for you to choose from. Visit Southtowne Auto Mall today to test drive your next vehicle.