National Auto Plaza is excellent in everything we do.  It is our goal to create excellence and to have anyone who steps foot on to our lot to see and feel that excellence. Experience the Excellence!
Our pledge to you is hanging in our lobby for all to see. Here is our pledge: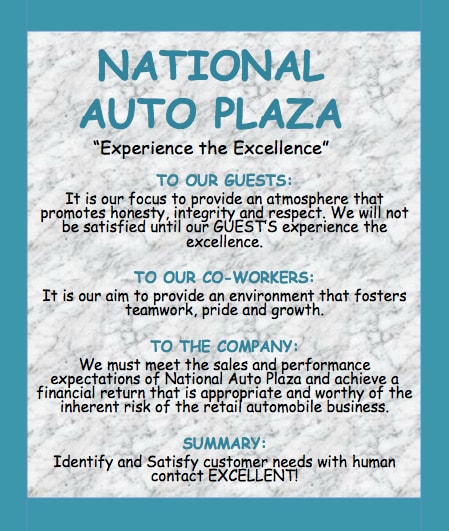 National Auto Plaza's Experience the Excellence pledge is not only directed at customers, but also to each other and the company. Excellence starts within and is then shared with our customers. This is how National Auto Plaza has established themselves as leaders in their industry.