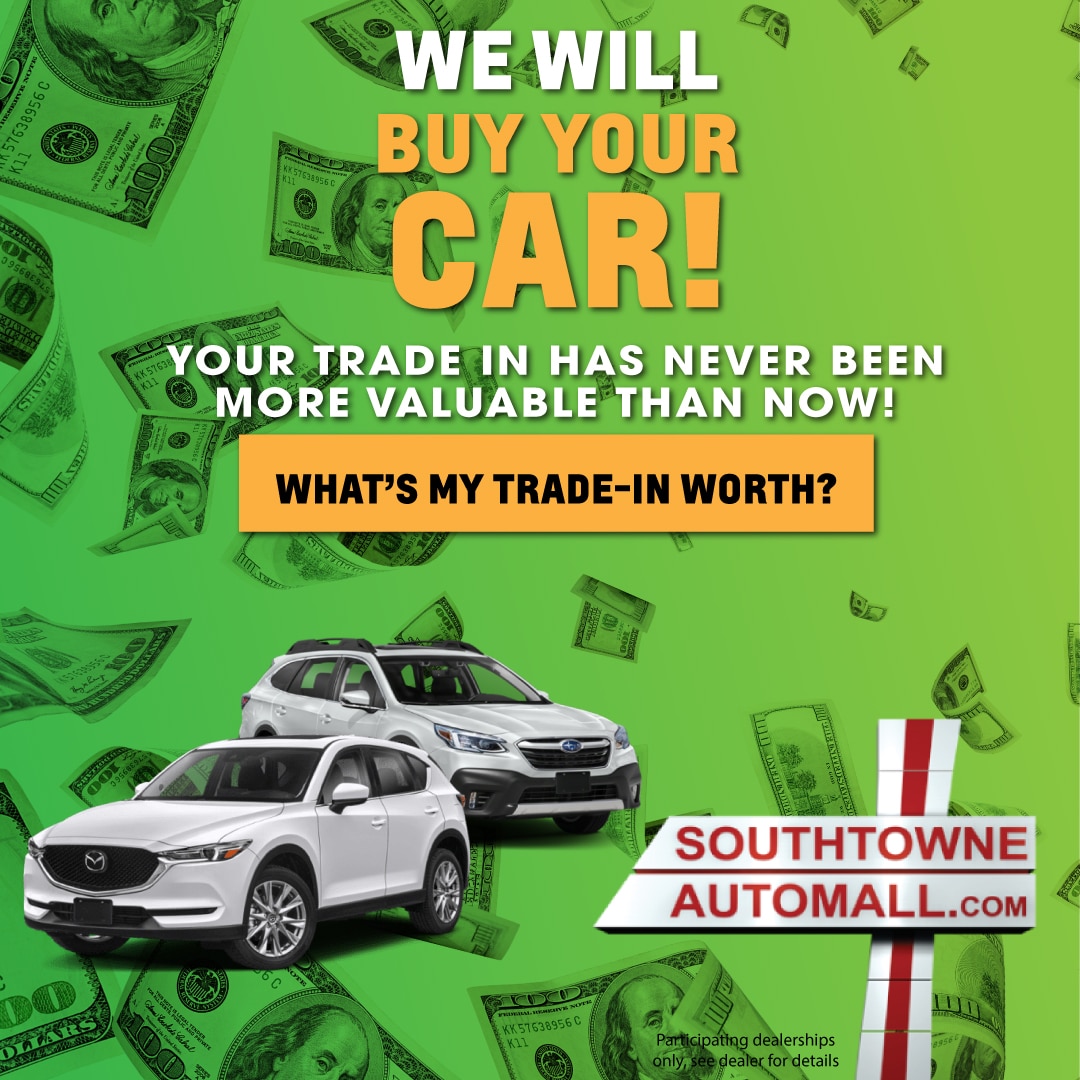 Ready to find out what your car is worth?
Want to sell your car? With our amazing trade-in tool, you can easily find out right now what your car is worth. The Southtowne Auto Mall has multiple dealers all in one easy location in Sandy, Utah. With thousands of cars in stock and hundreds of cars selling every week, we need more to replenish our inventory all the time. With the current vehicle shortage, your vehicle may be worth more than ever before. Take the first step and allow us to give you a value on your car.
We Will Buy Your Car for Cash!
If you don't want to trade in your car at the Southtowne Auto Mall, if you need to lower your payment to zero, you can sell us your vehicle and don't have to replace it with a
more affordable option
. Most of our dealers will buy your car for cash, without you needing to buy one from their lot if you just want to sell. You can search the dealerships on our website and select the one you'd like to work with. Just tell them "I want to sell my car today"!
Our Dealers Are Ready to Help You Sell
Make sure you know how much you owe on your current car before you arrive. Call your lender to get a payoff amount, which is how much you still owe the lender. You'll want to sell or trade in the car for at least that much, so you won't have to make any more payments.
Start by getting an instant value for your vehicle right now: