How to Lower Your Car Payment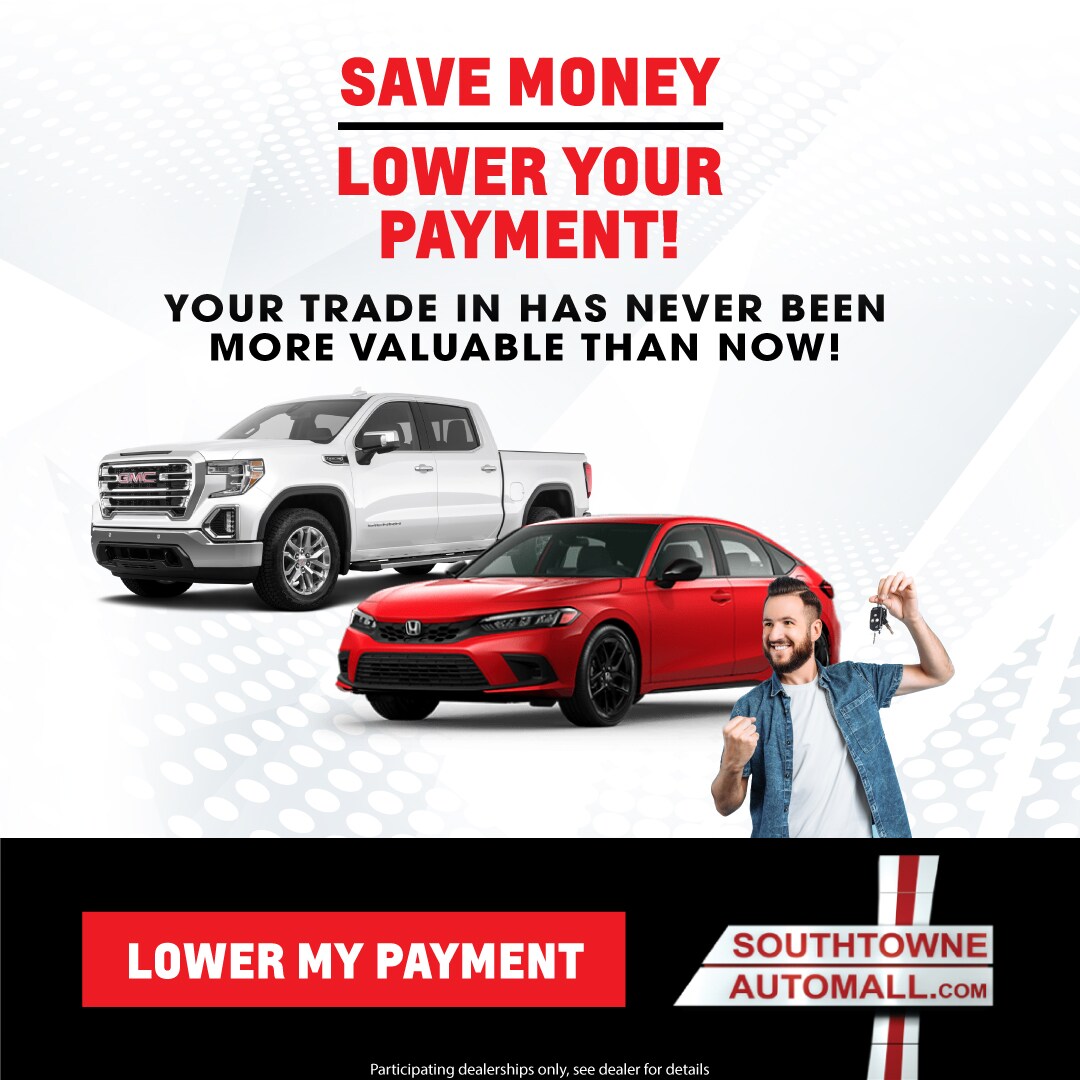 3 Easy Steps to Lower Your Car Payment
1. Trade in or Sell Your Car at the Mall
Trade in your car at the Southtowne Auto Mall to make it easy on yourself. If you need to lower your payments for the long term, you can trade in your vehicle and replace it with a
more affordable option
. All our dealerships accept trade ins and are located here in Sandy, Utah. Most of our dealers will buy your car with you needing to buy one from their lot if you just want to sell. You can search the dealerships on our website and select the one you'd like to work with.
Make sure you know how much you owe on your current car before you arrive. Call your lender to get a payoff amount, which is how much you still owe the lender. You'll want to sell or trade in the car for at least that much, so you won't have to make any more payments.
2. Find a More Affordable New Car
Start shopping for you next car at one of our dealers. You can use your trade-in tax credit to lower your sales tax for your next car and take advantage of manufacturers low APR promotions from time to time. Remember, the better your credit, the better the interest rate for your next vehicle. Perhaps your good habits can help lower your payment! Find out by applying for financing with your dealership and they'll help you get the best payment possible.
3. Test Drive and Purchase
Once you find your perfect car, truck or SUV... setup a test drive online and your dealer will reach out to confirm. Having a hard time choosing the perfect car? We have thousands to pick from, so come down to the mall and try a few out. While you're test driving, you can have the dealership take a look at your trade-in and they'll probably have a price for your old vehicle by the time you're done with your test drive. Remember, we make it easy! 
Start by getting an instant value for your vehicle right now: